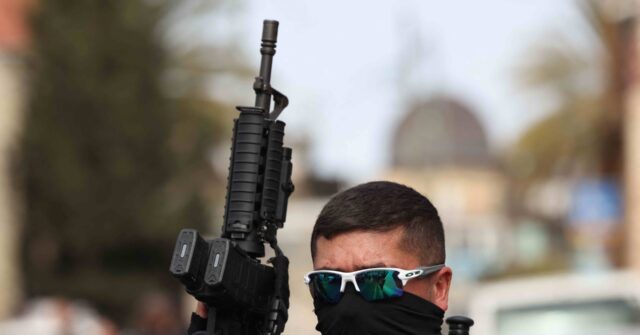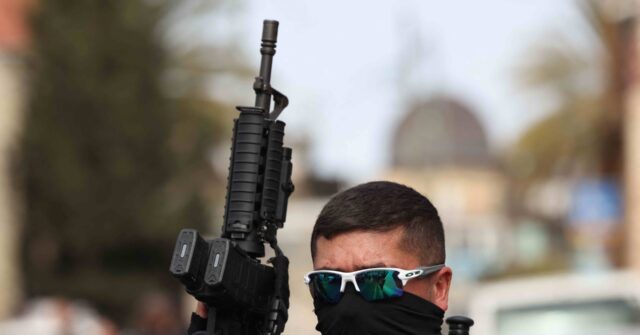 Two Israelis, a father and son, were shot and seriously wounded near the Old City of Jerusalem on Saturday morning by a 13-year-old Arab terrorist.
The younger victim, an off-duty soldier from the Paratroopers Brigade, succeeded in shooting the terrorist, identified as Mohammed Aliyat from Silwan in eastern Jerusalem.
البطل #محمد_عليوات البالغ من العمر 13 عامًا منفذ هجوم #عملية_سلوان والتي اسفرت عن اصابتين لمستوطنين اثنين احدهما بالغة .
وجد في دفتره مكتوب: "اللهم إما نصر أو شهادة ؛سامحني يا ماما ، ستفتخرِ بي"🔥#عملية_القدس pic.twitter.com/fBkSsg6qL3

— مزون (@newsmazoon) January 28, 2023
Another member of the group was also caught on surveillance video shooting the teenager, who had appeared from his hiding place behind some parked cars before opening fire.
The two victims were evacuated to a Jerusalem hospital where they treated for gun wounds to their chest and stomach, respectively. They were described as being in serious but stable condition.
The shooting attack came hours after another the previous night, in which a Palestinian terrorist killed seven people, including children, as they were leaving Friday night prayers at a synagogue in the Jerusalem neighborhood of Neve Yaakov. It was the deadliest Palestinian terror attack on Israelis since 2008.
תיעוד פיגוע הירי הבוקר בעיר דוד בירושלים. pic.twitter.com/xePB0Fu5zV

— or keren (@Wq0oQJmUSfZunt5) January 28, 2023
The attacks follow Thursday's IDF raid in the West Bank city of Jenin in which nine people, most of whom were terrorists, were killed.
The terrorists were planning a large-scale bombing attack against Israel. Gaza-based terror groups later launched a barrage of rockets into Israel. The Palestinian Authority announced it would be cutting security cooperation with Israel as a result of the raid.
The Palestinian Authority issued a statement on Saturday saying it holds Israel "fully responsible for the dangerous escalation" in violence, while failing to mention the two terror attacks. It also referred to the Palestinian terrorists as "martyrs."
IMPORTANT DISCLAIMER
LiesHunter.Com do not necessarily shares the views of the writings an images it publish from other sources of information. Please, visit the source for more information.
From: Breitbart.Com – Please, visit the article page for more information